Autumn Term Monday 4th Sept- Friday 15th Dec 2017
There are a variety of group coaching sessions available, sessions take place throughout the week for children of all ages and of all abilities,whether you are a beginner, improver or advanced level there are sessions available for you.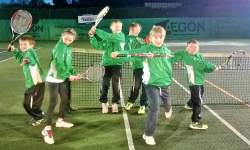 Beginner
For children who are new to tennis or have very little tennis experience
Improver
For children who have some experience in a coaching and competition environment
8 & Under Red Ball squads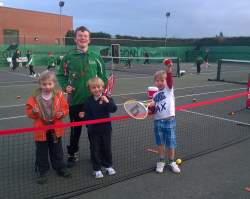 Tuesday 16.00 - 16.45 (Beginner & Improver)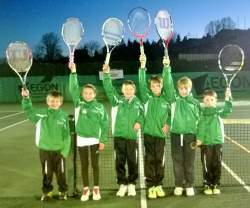 9 & Under Orange Ball squads
Wednesday 16.00 - 16.45 (Improver)
Thursday 16.00 - 16.45 (Improver)
Thursday 16.00 - 18.00 (Improver)
Friday 16.00 - 16.45 (Advanced)
10 & Under Green Ball squads
Wednesday 17.00 - 17.45 (Beginner & Improver)
Group coaching sessions are a great way to help you improve your tennis, meet new friends whilst continuing to develop your tennis skills.
Coaching sessions work out at:
£6 per session for a 45min / 1 hour
£8 for X2 1 hour sessions
£7 for a non member taster session
After this period non members will need to join the tennis club to continue.
** Payments made on a block booking basis for members.
This term is a 14 week block so:
45min / 1 hour per week = £84.00
2 hours per week = £112.00
Please download and complete the enrolment form below and send it to:
F.A.O Steve Ashton, Exwick Tennis Club, 70 Barton Road, St Thomas Exeter, EX2 9BY
To enrol onto a course please complete and return the Enrolment Form